GEM Programming Solutions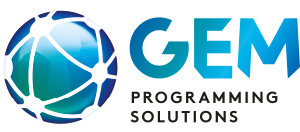 GEM Programming Solutions is a UK based, niche CRO offering an array of statistical programming services.
The company was founded in 2016 by Mark Burke and Graham Wilson following AstraZeneca's decision to relocate the headquarters to Cambridge. We are based at Alderley Park, which is the UK's largest single site Life Science Campus.
GEM Programming specialises in providing SAS® Programming solutions for the Biotech and Pharmaceutical industry and compliance with CDISC standards underpins everything we deliver.
A typical GEM customer is a growing biotech organisation that needs experienced statistical programming services to deliver, or help deliver, its early phase studies. We also provide organisations with expert consultancy to navigate the often-challenging regulatory submission process in US, EU and Japan.
We have clinical experience ranging from Phase I through IV across multiple therapeutic areas; we have a very strong background in oncology, with additional experience in immunology, infection, cardiovascular, CNS and respiratory.
With over 50 years of combined industry experience, Mark and Paul lead an agile organisation that offers a friendly, bespoke service which consistently delivers the quality you expect.
If you are looking for expert statistical programming with a friendly and flexible approach, contact us today to learn more about our services.